I don't log onto my blog as much as I should, so here is Day 7 & 8. We had our good friends Britney & Ryan come over for dinner on Friday. Soon enough (a month or so) they'll have their own little one to play with. They are so cute with my kids, and my kids love them!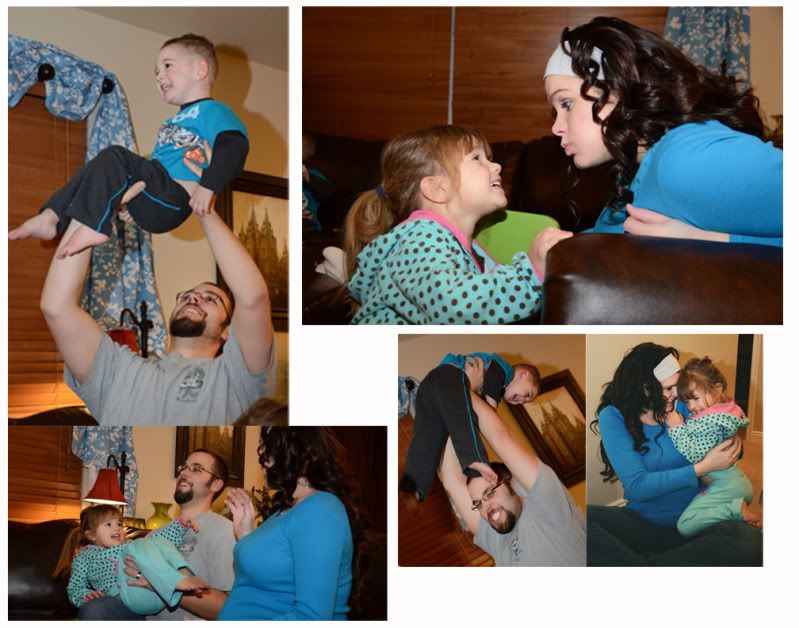 Day 8
One of our favorite things to do since Aunt Abby made cheer, is going to her games... Football and now basketball! Cleora LOVES cheering with the team so I thought we'd take a picture of her together with her favorite cheerleader!
Of course we had to make cookies before the game...